I am not receiving a reset password email
---
RESET PASSWORD VIA BROWSER
When requesting a password reset, it can take up to 5-10 minutes to appear in your email.
Be sure to check your junk/spam folders in your email client.
If you still haven't received the reset password email after 10 minutes and checking your junk/spam filter, please contact support or see the SMS solution below.
---
RESET PASSWORD VIA CELL PHONE/TEXT MESSAGE (SMS)
If you have your mobile phone number already entered into your customer account, you can additionally send a password reset code to your cell phone via text message (SMS)
The below image will show when you follow the Reset Password process and have your mobile phone number previously entered into your customer account: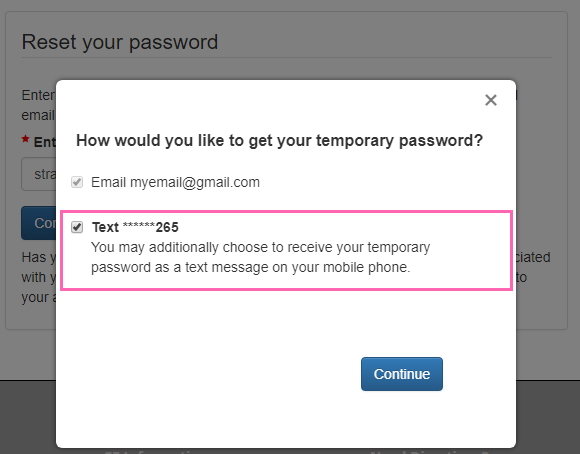 ---